Anonymous Post
Country: United Kingdom
Region: England - London
Cost: From Adult £11.70 when you buy on-line
Website: www.londoneye.com
Date: 18th March 2006

Add Your Photo
Location: On the south side of the River Thames, opposite Big Ben.
The London Eye is a Ferris-wheel of sorts with 32 high-tech, glassed-incarriages, each accommodating up to 25 passengers, rotating upward and aroundwith continuous piped-in commentary. Each air-conditioned carriage rotates on adevice designed to keep everyone upright as the wheel slowly revolves. On aclear day, the panorama can stretch as far as Heathrow Airport and WindsorCastle. By night, London's landmarks are floodlit against the darkness,showcasing the Gothic houses of Parliament, Westminster Abbey, the Tate Museum,and Tower Bridge along with stretches of the Thames.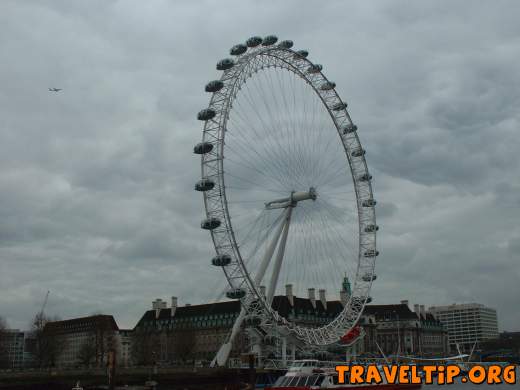 Anonymous PostDate:
18th March 2006