Anonymous Post
Country: New Zealand
Region: Nelson
Cost: Free
Date: 14th November 2005

Add Your Photo
Location: Drive to Puponga (North of Collingwood) and head west down the gravel road until it runs out. You then have to walk over farmland to get there.
Wharariki Beach boast one of the most superlative coastal landscapes found anywhere, where the actions of wind & wave have resulted in massive rock and sand dune formations.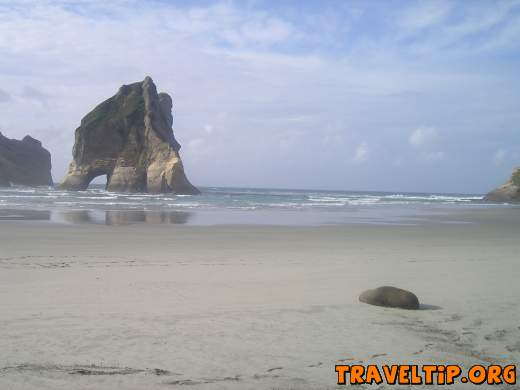 Anonymous PostDate:
24th March 2007
Rocks - Wharariki beach