Posted by Pierre van Eck - pierre dot vaneck[at]gmail dot com
Country: South Africa
Region: Western Cape
Website: www.trivago.co.uk
Date: 28th November 2007

Add Your Photo
Location: The V&A Waterfront is located in the harbour of Cape Town and easily accessed by
bus and taxis from the CBD.
This is a premier tourist destination with numerous cinemas, shops, pubs,
restaurants and entertainment options. Live music is often performed in the
amphitheatre and there is also an IMAX cinema and the Two Oceans Aquarium. A
number of boat cruises, including sunset trips and visits to Robben Island, are
operated from the V&A Waterfront.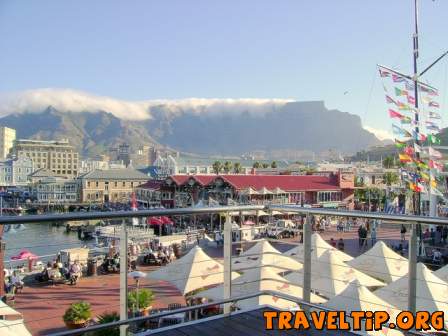 Posted by Pierre van Eck
-
pierre dot vaneck[at]gmail dot com
Date:
24th February 2008
View from one of the terraces at the V&A Waterfront