Location: Follow the Bruce Highway to the Sunshine Coast
Go past the Caboolture exit
After 10 kms take the Glasshouse Mountains Exit on the left Follow Glasshouse
Mountains Tourist Drive for 18 kms without exiting
Pass Beerburrum exit on the left
Pass Glasshouse Mountains exit on the left
Pass Beerwah exit on the left
The Australia Zoo entrance is on the right, 3 kms past Beerwah
It's a great day out! It's all very well run and has heaps of native animals.
It's spread over a huge area and most animals are in large enclosures. These is
quite a lot of walking involved to see everything but the free train helps. Food
is available but wasn't great and rather expensive as you might expect. Heaps of
places to eat a packed lunch..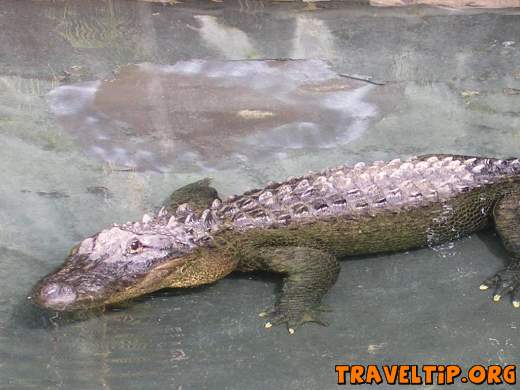 Anonymous PostDate:
21st September 2006