Posted by Trusylver - shelltourist[at]gympieonline dot com
Country: Australia
Region: Queensland
Cost: Varies
Website: www.gympieonline.com
Date: 26th May 2003

Add Your Photo
Location: Fraser Island can be reached by Vehicle Barge from Rainbow beach (A 10 Minute trip). Rainbow Beach is 3 hours north of Brisbane by car.
Fraser Island is the largest sand island in the world (120km long covering an area of 166,036 ha). Fraser Island can only be seen by 4 wheel drive vehicles and you should allow at least 2 days to view the island. Rainbow Beach also offers magnificent rainbow coloured sand cliffs with 74 differens shades of sand (Aboriginal Sacred Site). Go paragliding, Sky diving, Scuba diving with reef fish at wolf rock, view crystal clear fresh water lakes.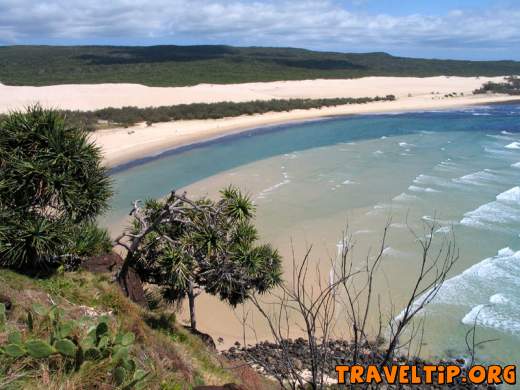 Anonymous PostDate:
06th March 2006
View from Indian Head