Posted by Christy - Christy8888[at]webtv dot net
Country: Turkey
Region: Anatolia
Cost: ? (Mine was included in a tour)
Date: 18th February 2003

Add Your Photo
Location: It is near Selcuk. It is between the cites of Aydin and Izmir, about 6km from the Aegean. It takes about an hour by taxi from Izmir, (74km). Buses run there regularly.
Ephesus is the most intact/restored archealogy city in the world. You can see ancient marble columns, arches, houses, temples, streets, bath houses, theatres, the brothel and the infamous 2 story all marble library. The beauty and size of these structures are sure to take your breath away. Also within 10km of Ephesus is the House of the Virgin Mary, the temple of Artemis, (one of the 7 wonders of the ancient world), and the Church of St. John.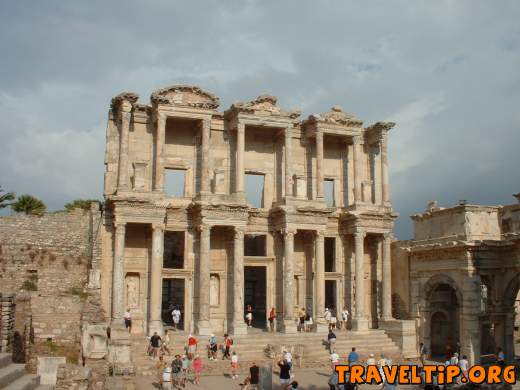 Anonymous PostDate:
08th December 2005