Posted by Mykro - spam_traveltip[at]selador dot com dot au
Country: Australia
Region: South Australia
Date: 26th May 2003

Add Your Photo
Location: South East region of South Australia, on the Princes Highway halfway between Adelaide (450km) and Melbourne (441km).
Well travelled Aussies will know Mount Gambier as the perfect overnight stop when driving or bussing between Adelaide and Melbourne. This small country town (pop 30,000) is nestled around an extinct volcano containing the famous Blue Lake, which turns a brilliant azure blue 6 months of the year. You can join the scientists in theorising why this happens as you walk around the 3km rim. The more energetic will enjoy the scenic 6-7km walk around the entire volcano crater, which contains a lookout tower, three other lakes, parklands perfect for a picnic, and even a free wildlife walk the kids will love.
Do yourself a favour and stop over for the weekend. The area has many caves for spelunkers and divers. Take a drive through the forest plantations and watch the modern lumberjacks at work. Explore the rugged coastline and many shipwrecks, some immortalised in reconstructions such as the Lady Nelson. And if you just want to eat, drink and be merry my tips are (a) The Barn Steakhouse, where the steaks are so big and juicy your vegetables arrive on a separate plate (b) the world reknowned Coonawarra wine region only a half hour's drive away, and (c) drop into any of the many pubs along the main street or the Oatmill pool hall, nightclub & cinema complex.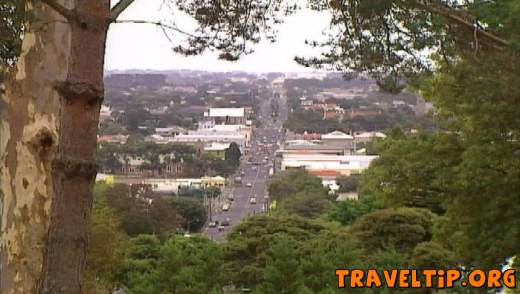 Anonymous PostDate:
06th March 2006