Anonymous Post
Country: New Zealand
Region: Otago
Cost: A few Dollars
Date: 13th October 2002

Add Your Photo
Location: Nice 50km drive over the Crown Range.
Wanaka is a beautiful town located on the Shores of lake Wanaka in the heart of the Southern lakes. In winter it offers some of the best skiing in the Southern Hemisphere and is one of the largest ski resorts in New Zealand with loads on offer apart from skiing. In Summer there is a wide variety of adventure sports, walking, cycling, swimming, and sightseeing. If that's not enough Stuart Landsborough's Puzzling World offers a huge 3D maze to get lost in. I managed to complete it in a little over an hour.
The Warbird's Museum offers a large collection of WWII fighter planes and the Transport Museum must have well over a thousand vehicles of every description. One of the highlights for me was a Toyota Landcruser that was ordered in the 1970's. Instead of the farmer getting "fire-engine red" that was ordered he got a red fire-engine.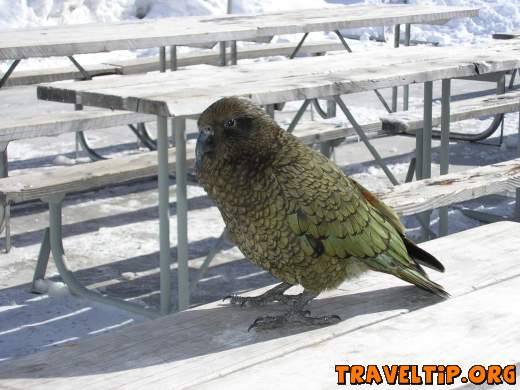 Anonymous PostDate:
25th January 2006
Kea